There is lots going on this month at the Foundation, with four EPIC community events and two exciting workshops crammed in, plenty to keep both the team and our delegates occupied.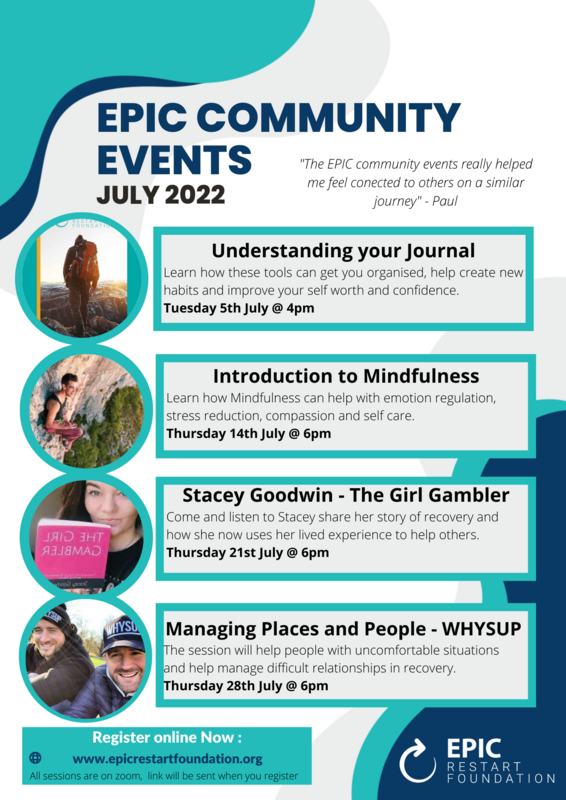 EPIC Community events
With weekly events scheduled for July, there is a great variety of sessions for our delegates to attend, these include:
Understanding your EPIC journal
An introduction to Mindfulness
A session with our very own Stacey Goodwin
A big welcome back to our friends at WHYSUP who will be focussing on 'Managing Places and People'
July Workshops
There are also two workshops this month, both designed to help our delegates thrive in their recovery.
On Tuesday 12th we are in Leeds for our Building Better Relationships workshop with the inspirational Brad Waldron, and then on Friday 15th we are back at the National Sports Centre in Lilleshall for our second +1% - 'Live the life you want' event where you can learn how just ten minutes a day can change your life!