Sharon Parr
CEO
Sharon has held a variety of leadership and senior management roles in the non-profit and public sectors. Her background includes directing high profile international projects, campaigns and business operations. Sharon is also a qualified solicitor and became EPIC Restart Foundation's first CEO in 2021.
"Our mission resonates with all those who find themselves struggling to rebuild their lives after suffering the devastating consequences of crippling gambling harms. I am delighted to be leading a great team at the EPIC Restart Foundation, working with our partners to deliver innovative and creative programmes that are making a real difference to so many people. Together we are changing lives"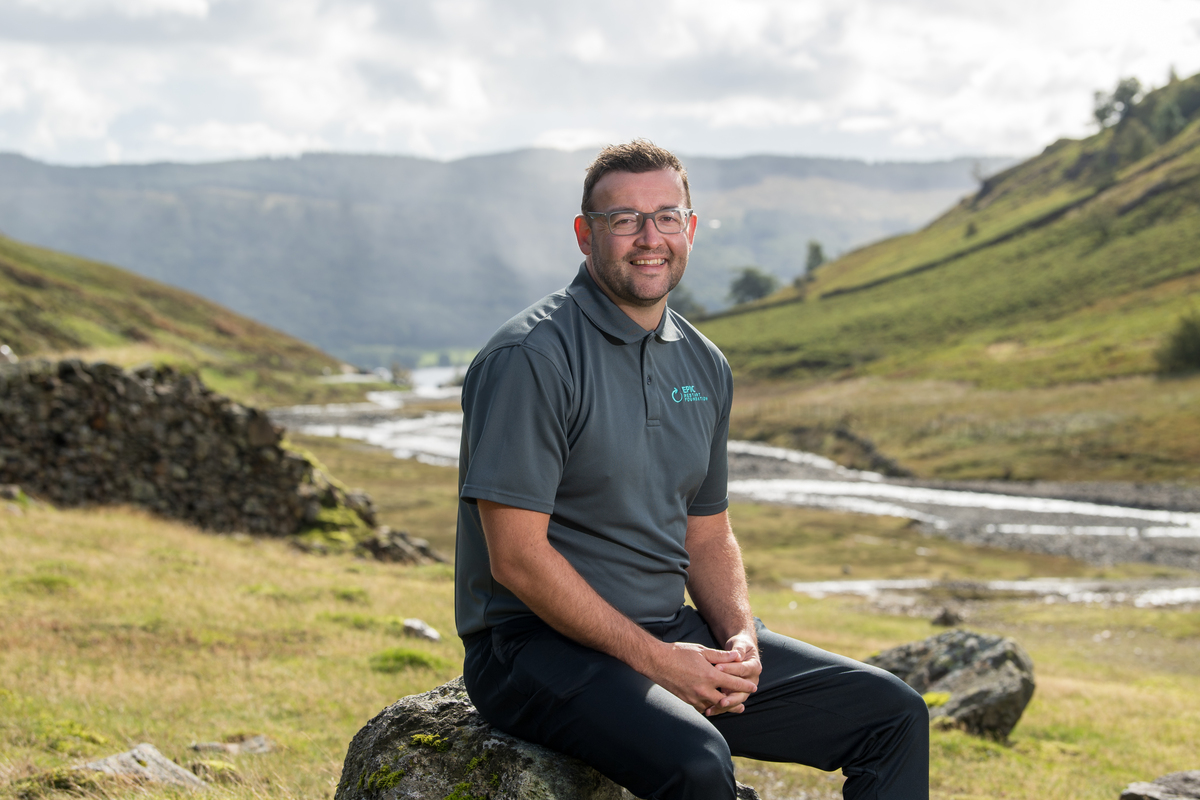 Richie Paxton
Head of Programmes
Richie was a keen semi-professional footballer before swapping his boots for golf clubs when he got into recovery. He has spent 20 years in the Health and Fitness industry and is passionate about improving people's quality of life and supporting those affected by gambling harm.
"I'm very excited to be part of the EPIC Restart Foundation team, having spent 18 years battling gambling addiction which also manifested itself into alcohol and drug addiction. In 2018 I found myself at my lowest point and I reached out to Sporting Chance Clinic, who gave me the opportunity to turn my life around. Since then I have been on a journey of personal development and growth. I'm hoping to use that experience to help others. I was given the opportunity to restart my life and I look forward to helping others restart theirs"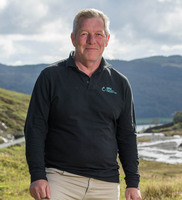 Steve Ramsey
Outreach Manager & Mentor
Steve had a successful career in Financial Business Support in both the Public and Private Sectors before a devastating gambling addiction overtook his life and resulted in severe life-altering consequences. A desire to understand the addiction and prevent harm to others has resulted in work with the Gambling Commission, NHS Gambling Service, Howard League, and others to raise awareness of gambling harm.
"As someone who had personally struggled with so many aspects of trying to rebuild my life after a devastating gambling addiction, I feel I am perfectly suited to fulfil the mission of the EPIC Restart Foundation to provide the tools to lead a positive life for those harmed by a gambling addiction. Lived experience provides me with the drive and determination to make a difference to those who may need it most and to support them in their ongoing recovery."
Mark Pickering
Partnerships Manager & Mentor
After a very successful career in financial services, gambling became Mark's world and led to bankruptcy, homelessness, and time in prison. Mark is now using his experience to help reduce gambling harm for others. He also works on an Experts by Experience Group advising the Gambling Commission on policy change.
"After suffering from a gambling addiction that took me on a journey of destruction and extreme lows, I am excited to be employed by the EPIC Restart Foundation to help those who have already started on their own journey of recovery. I am convinced that our team will have a positive impact on many lives in the coming months and years. To accomplish something at one time they never thought possible and to help them live without limitations will be inspirational for all to see."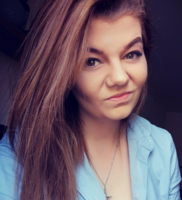 Stacey Goodwin
Woman's Lead and Mentor
Stacey has suffered with an addiction since the age of 18 that spanned for the next 8 years of her adult life, missing out on opportunities to grow and understand important things that she could have been learning throughout these years. Stacey's addiction started whilst she was just a girl, hence the alias 'the girl gambler. Stacey now supports many women going through the same reassuring them they are not alone, as women do suffer with this addiction too but can also recover and live life to the fullest once again.
'I'm excited to begin my journey with EPIC Restart Foundation as what I've learned with the Foundation is not only so many life skills - to improve coping strategies, relationships and day to day management of my life - but it also reaffirms a message that is so important to me. I was as vulnerable walking out of treatment as I was when I walked into it, the world was now my oyster, but I had to learn how to grow and cope with life without gambling. EPIC Restart Foundation cemented my message that recovery from gambling addiction does not end at abstinence: it continues into day to day life and there IS life after gambling addiction'.
Robert White
Chair
Robert is the CEO of Brabners, an independent law firm with offices in Liverpool, Manchester and Preston and nearly 400 employees. He is the Chair of the Brabners Foundation, and a member of Vistage, the executive coaching organisation. Robert has over 20 years' experience developing and delivering strategic change and improving financial performance in competitive markets. He has broad sector and service experience and is a qualified chartered accountant.
"Having worked in gaming technology, I understand the sector well. I have seen the harm that gambling addiction can do and I know how the right help and support at the right time can really help turn lives around. I really believe that this new foundation will help to equip those recovering from the devastating effects of gambling addiction with practical tools to help them restart their lives. I am delighted to chair the board of trustees and work with our great team to bring our mission to life."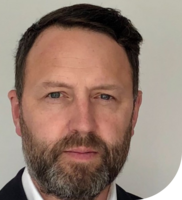 Adam Barraclough
Trustee
Adam is Head of Food and Beverage for Ernst Young in the North. A Chartered accountant by trade Adam works predominantly in the M&A space for EY. Previously with William Jackson Food Group as head of corporate development and finance director of their Bakery business.
"I was introduced to Paul Buck by a mutual friend and was really blown away by his amazing life story. A close relative suffered from gambling addiction and Paul's story helped me to make sense of what happened to that individual. I was delighted to be asked to be a trustee of the EPIC Restart Foundation where I know it will make a huge difference to many lives."
Paul Findlay MBE
Trustee
Paul is the Director of CSR at EPIC Risk Management. A military veteran with experience of working within Finance, sport and the charity sector, he also has his own experience of gambling related harm, Paul is passionate about making a difference in the most impactful way.

''Since joining EPIC Risk Management I was instantly drawn to the amazing work the EPIC Restart Foundation carry out and the genuine difference is makes to people lives. There is a real gap in support for those who are post treatment and the impact the Foundation has had in such a short space of time shows the absolute need. I am excited to be appointed to the board and look forward to working with the team going forward.''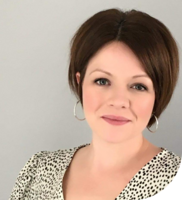 Rebecca Jones
Trustee
Rebecca is an NHS Midwife and the founder of GAMILY, an online support network for those affected by a loved ones' gambling addiction. GAMILY was launched in October 2019 and has since reached affected others from all around the world.
"As an 'affected other' of gambling-related harm, I have directly witnessed and experienced the devastating consequences that a gambling disorder has on a loved one. Despite this, as a family, we have worked hard to turn our life around and use our past experiences to better our future. Not many individuals get the opportunity to truly 'Restart' their lives and turn something so negative into a positive. I am delighted to be part of a board of trustees who all believe in the positive impact that the EPIC Restart Foundation will have on many people and families, both now and in the future"