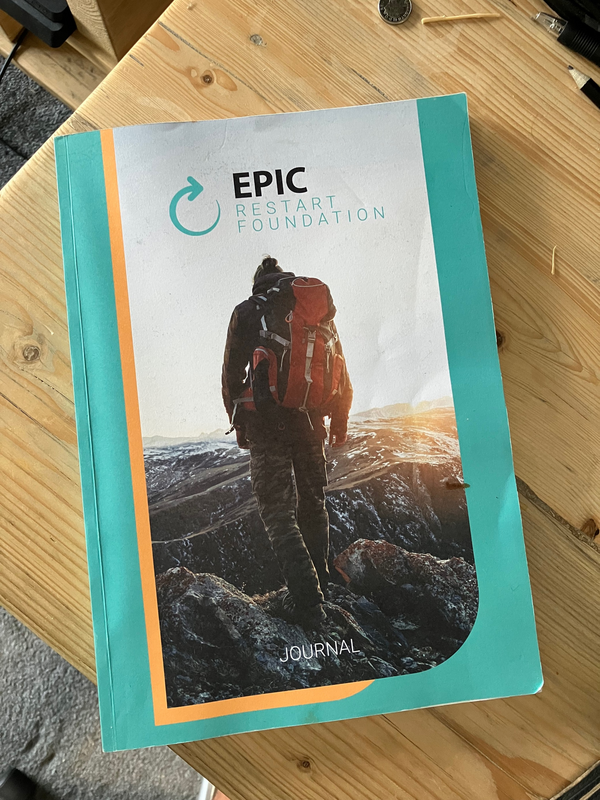 Here at EPIC Restart Foundation we encourage all our delegates to spend some time each week reflecting on the previous one (we even provide a journal to do it in).
Reflection can help in many ways, one being given you another opportunity to celebrate all the good things that happened.
By celebrating success you have had in the week you can switch your attention and focus to positive outcomes, which in turn can increase confidence and self worth.
So looking back at the week we have just had at EPIC Restart Foundation we thought we would share some of our wins.
This week Sharon Parr, CEO and Richie Paxton, Programme Development Manager have met with John Peck, Brian Tuson from Tiger Team to make the final planning for our fully booked Cumbria Experience later in the month.
They also met with Brad Waldron to discus up and coming workshops we have planned on Resilience, Self worth and habits to build a better life in recovery.
Our Partnerships Manager Mark Pickering and associate Stacey Goodwin met with our good friends at Gordon Moody to speak with woman on their women's residential treatment programme about the next stage of their recovery.
Steve Ramsey our Outreach manager has been part of a lived experience panel with GambleAware and has been busy signing up new delegates to the programme which nearly brings us to 100 for 2022, a massive achievement for a charity only 15 month's in existence.
Our mentors Richie, Mark and Steve have completed 33 mentoring sessions helping people set goals and take action. Their lived experience, client centred approach really is helping people to get their lives back on track.
Looking forward to another week full of win's as we move forward into September.
#team #opportunity #experience #people #success #mentoring #Gamblingharm #recovery #charity #planning #partnerships #reflection